Tonya McKenzie
Tonya McKenzie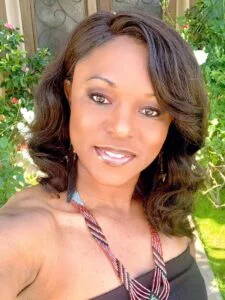 As the founder of Sand & Shores, Tonya McKenzie brings more than 20 years of experience in media relations, marketing, communications, and public relations. Her non-profit experience includes being an Associate Executive Director, helping to raise over a million dollars to open a new YMCA in Northern California, elected as the first Black Director for the Oakley Chamber of Commerce and leading a dynamic marketing team for a private club in Walnut Creek, CA. Tonya has also published a Real Estate Agent Magazine and chartered a graduate chapter of Zeta Phi Beta Sorority, Inc in Northern California. You can find Mrs. McKenzie highlighted in the book, "AMAZING MOMS: Parents of the 21st Century" and her first memoir, A Child's Memories of Cartoons & Murder.  
Tonya McKenzie is a child advocate and staunch supporter of children's rights. She co-authored the F.I.T. Kids Manual utilized by the Pittsburg School District (California), established several unique youth wellness programs and was appointed and served as a Commissioner on the Youth Council for Contra Costa County Supervisor Federal Glover. She has also facilitated events for Contra Costa County's Mary Piepho, moderated political discussions for Past Oakley, CA Mayor, Brad Nix. She is an Alumni of California State University, Northridge. Currently, Tonya serves as the President of the North Redondo Beach Business Association (NRBBA), is the first African American woman elected to the Board of Directors of the Redondo Beach Chamber of Commerce, holds a seat on the Redondo Beach Police Engagement Board, and the City of Redondo Beach GPAC. Tonya was recently voted onto the Redondo Beach Disaster Council, established to ensure safety and security for the residents while combating the coronavirus crisis. Mrs. McKenzie is also the Vice President of Black Public Relations Society – L.A. Chapter (BPRS-LA) working on programs and professional development for the communications community in Los Angeles and beyond. She prides herself on simplifying complex issues through conversation.
Tonya McKenzie was appointed by Supervisor Janice Hahn to represent Supervisorial District 4 on the LA County Commission on Human Relations.