Tony Cowser
Tony Cowser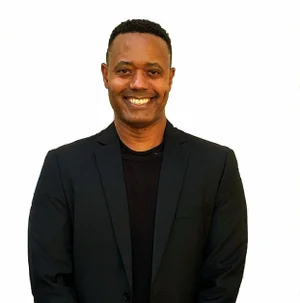 Antonio (Tony) Cowser has a bachelor's degree in public relations from Wayne State University in Detroit, Michigan. Tony brings with him over 15 years of experience creating data-driven, multicultural, and general market strategies, and implementing tailored marketing campaigns across digital channels, printed materials, e-commerce, and social media platforms. He has experience in both the public and private sectors and has worked with big companies, small businesses, and start-up companies.
Early in his career, Tony worked for domestic automotive ad agencies in Michigan before relocating to California to work on imported luxury vehicle accounts. That career shift sent him on his way toward multicultural advertising and emerging marketing. Eventually, Tony's passion for multiculturalism lead to him managing a comprehensive digital communication strategy based on specific target profiles for gay and bisexual Black, Latino, and Asian American Pacific Islander men in New York City and Los Angeles. These government-funded campaigns were designed to help increase HIV and STD awareness in underserved communities utilizing data to interpret the public discourse and arrive at consensus messaging on issues of public importance.
He spent over 10 years managing paid advertising and content strategy at Tier1 Advertising. In that role, his expertise includes having worked with internal and external stakeholders for the development and implementation of digital marketing materials; while working closely with in-house and remote teams. Tony also has extensive experience cultivating relationships with writers at media outlets and sharing stories about programs and services, researching editorial opportunities, managing influencer relationships/public relations, and working closely with internal and external partners to brainstorm content and coordinate professional partnerships.