Salvador Avila
Salvador Avila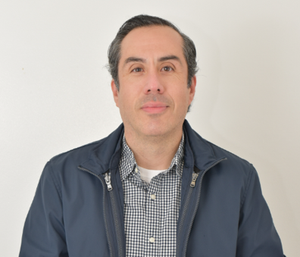 Salvador Avila is a Senior Human Relations Consultant on the Hate Documentation Team. While at Cal State Los Angeles, Mr. Avila studied the cultural interaction between groups in Watts from the 1960s to present. The purpose was to show that positive interactions persisted despite a consistent perception of conflict in the media between Latinos and African Americans. Mr. Avila visited local businesses, schools, and dove into the Los Angeles Times archives to explain the cultural interactions that occurred in the midst of a demographically changing community.
Mr. Avila tutored and taught in South Los Angeles neighborhoods, the drive to help others eventually led Mr. Avila to assist adults with intellectual and developmental disabilities. Mr. Avila assisted with the empowerment of individuals with disabilities by instituting program participant driven curriculums. Mr. Avila empowered adults with disabilities to run the curriculum and formed teacher committees.
Mr. Avila holds a Master's degree in History with an emphasis on cultural interactions in fragmented spaces of Los Angeles from California State University, Los Angeles. Mr. Avila was raised in the Los Angeles community of Watts. He is the son of Mexican immigrants from Durango and Jalisco. In his spare time, Mr. Avila reads books about Los Angeles, takes videos and pictures of Los Angeles with a drone, and walks the streets of Downtown Los Angeles.