Isabelle Gunning
Isabelle Gunning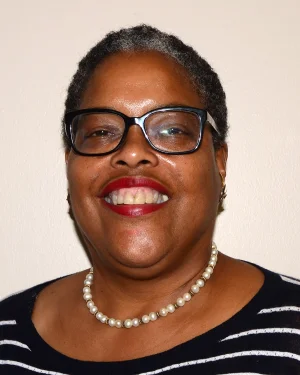 Isabelle Gunning was motivated to study law during the civil rights movement of the 1970s when she saw that "some very positive things could be accomplished through the courts." Following a clerkship with Chief Judge William Bryant of the U.S. District Court for the District of Columbia, she served as a staff attorney with the Public Defender Service in Washington D.C., and later with the Southern Africa Project of the Lawyers Committee for Civil Rights Under Law. Professor Gunning taught for six years as a member of the faculty at the University of California, Los Angeles School of Law before her appointment to Southwestern in 1992. She says, "I want my students to see that there are certain assumptions in the law that we are all impacted the same way under similar circumstances – and that is not always the case."
Active in the larger realm of legal education, Professor Gunning served on the Board of the Clinical Legal Educators Association and was one of the three editor-in-chiefs of the Clinical Law Review. She also served on the Executive Committee of the Association of American Law Schools (AALS) Section on Gay & Lesbian Issues, as co-chair of the AALS Section on Clinical Legal Education Scholarship Committee and as a member of the American Bar Association's Skills Training Committee. Under the auspices of the ABA's African Law Initiative and other entities, she has traveled to Ethiopia, South Africa, and Tanzania to speak on clinical legal education and trial advocacy.
Professor Gunning serves as a pro bono mediator through the Los Angeles County Bar Association's Dispute Resolution Services Project, and Gay and Lesbian Mediation Project, as well as the Southern Christian Leadership Conference's Martin Luther King Jr. Dispute Resolution Center. She has also co-chaired the Asian Pacific American Dispute Resolution Center. Professor Gunning was president of the American Civil Liberties Union (ACLU) of Southern California from 2005 to 2009 and is currently a member of the National ACLU board as the Southern California Affiliate representative.
Ms. Gunning was appointed to the Commission by and represents the Third Supervisorial District.