Fidel Rodriguez
Fidel Rodriguez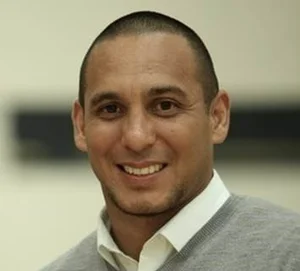 Fidel Rodriguez is a Senior Human Relations Consultant on the LA vs Hate Team. His many accomplishments with this work include managing creation of online reservoir of social justice resources for youth and adults, overseeing multiple community-building arts projects in specially selected communities, and leading school-based interventions. In this position, Fidel applies his 25+ years of work experience in innovative program development, government program management, non-profit program development, and community organizing. He brings to the work a well-established and cultivated network of relationships and partnerships with foundations, local government, the private sector, and non-profit organizations. Prior to working on this team he led the team focused on equipping and engaging youth as social justice champions; managed programs for a multi-dimensional project to reduce gang violence and break cycles of neighborhood violence; developed and coordinated wellness and leadership programs for youth and adults affected by juvenile and criminal justice systems; developed a support network for regional community-based service providers in LA County; coordinated teachers for rites of passage program in poetry, yoga, martial arts, history, meditation, health, and indigenous cultural traditions; served as executive producer of youth music mentors' program and band with Grammy Award producers, creating a 10 song CD that focused on social justice; and managed a celebrity speaker series aimed at lowering recidivism in LA County by empowering youth to take advantage of mentoring and life skill programs, educational & art opportunities, youth-focused organizations, and to strengthen intergroup relations.
Fidel's other professional experiences include serving as an ethnic studies consultant with Montebello Unified School District; Rites of Passage Program director for Homeboy Industries, Inc.; Youth Strategies Consultant for the Cultural Affairs Department of the City of Los Angeles; and Program Director for the Watts Labor Community Action Committee and City of LA Mayors Office of Delinquency Prevention and Intervention Program.
Fidel's formal education includes a Bachelor of Arts from the University of Southern California in Chicano Studies and African American Studies as a McNair Scholar and the International Study Abroad Program in Harare, Zimbabwe. He also is certified by Franklin Covey as an Adult and Teen trainer in 7 Habits of Highly Effective People.