Derric J. Johnson
Derric J. Johnson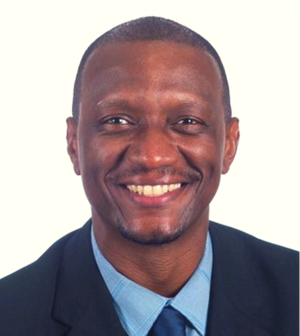 Derric serves as a member of the senior administrative team at The Crossroads School for Arts and Sciences and is Founding Director of The Equity and Justice Institute. Under his leadership, the Institute oversees social justice advocacy and equity education on campus, in collaboration with school and community stakeholders, to make an impact on local, national and global issues.
Prior, Derric was Senior Deputy, Public Safety and Justice for the Office of Los Angeles County Board Supervisor Mark Ridley-Thomas. During his tenure, Derric's numerous legislative achievements include: establishing the Civilian Oversight Commission of the Sheriff's Department to increase transparency, policing accountability and to decrease officer-involved shootings; leading the efforts to reform the largest Probation Department in the United States; advancing policy initiatives to improve deficiencies in cultural competency and systemic implicit biases, instituting the Fair Chance Ordinance for LA County that would eliminate restrictions on employment opportunities based solely on criminal convictions; and attaining $30M increase in State allocations for court-appointed dependency counsel to improve protections for foster youth in California. He also procured $5M from the State's Juvenile Justice and Crime Prevention funds to support restorative justice and community-based programs to divert youth from the juvenile justice system.
Derric was also appointed by the Los Angeles County Board of Supervisors to represent the Second District as a Commissioner for the Los Angeles County Human Relations Commission, and recently elected Vice President. As one of a 15 membership body, the Human Relations Commission is engaged in research and education for the purpose of lessening prejudice based on sex, age, race, religion, national origin, or personal handicap and fostering civil peace and intergroup understanding among various communities within the jurisdiction. He also serves as a Board Member for Brilliant Corners, a nonprofit supportive housing agency providing for individuals with developmental disabilities and other special needs in the San Francisco Bay Area and Los Angeles County, including individuals transitioning from homelessness, institutional settings, and homeless Veterans. In addition, Derric is an Executive Council Member of the Children's Defense Fund-CA, a historic child advocacy organization chartered to ensure that every child is lifted out of poverty, protected from abuse/neglect, and ensure their access to health care, quality education and a moral foundation. Lastly, Derric is also on the Alumni Board of his alma mater, Pitzer College.
As a National Urban Fellow, Derric earned his secondary Master's in Public Administration from Baruch College-City University of New York, completed a Master's in Business Management from Azusa Pacific University, and earned his Bachelor's from Pitzer College.